The bright and comfortable rooms exude a cozy atmosphere, which the architect and interior designer Marie-Paule Clout has punctuated with duos of bright, contrasting and warm colors. A signifying wall of wallpaper enhances the sober and restful decoration. On its shades of gray, the patterns intertwine and overlap to further suggest the strata of time. In the blink of an eye, a frame replays the superposition!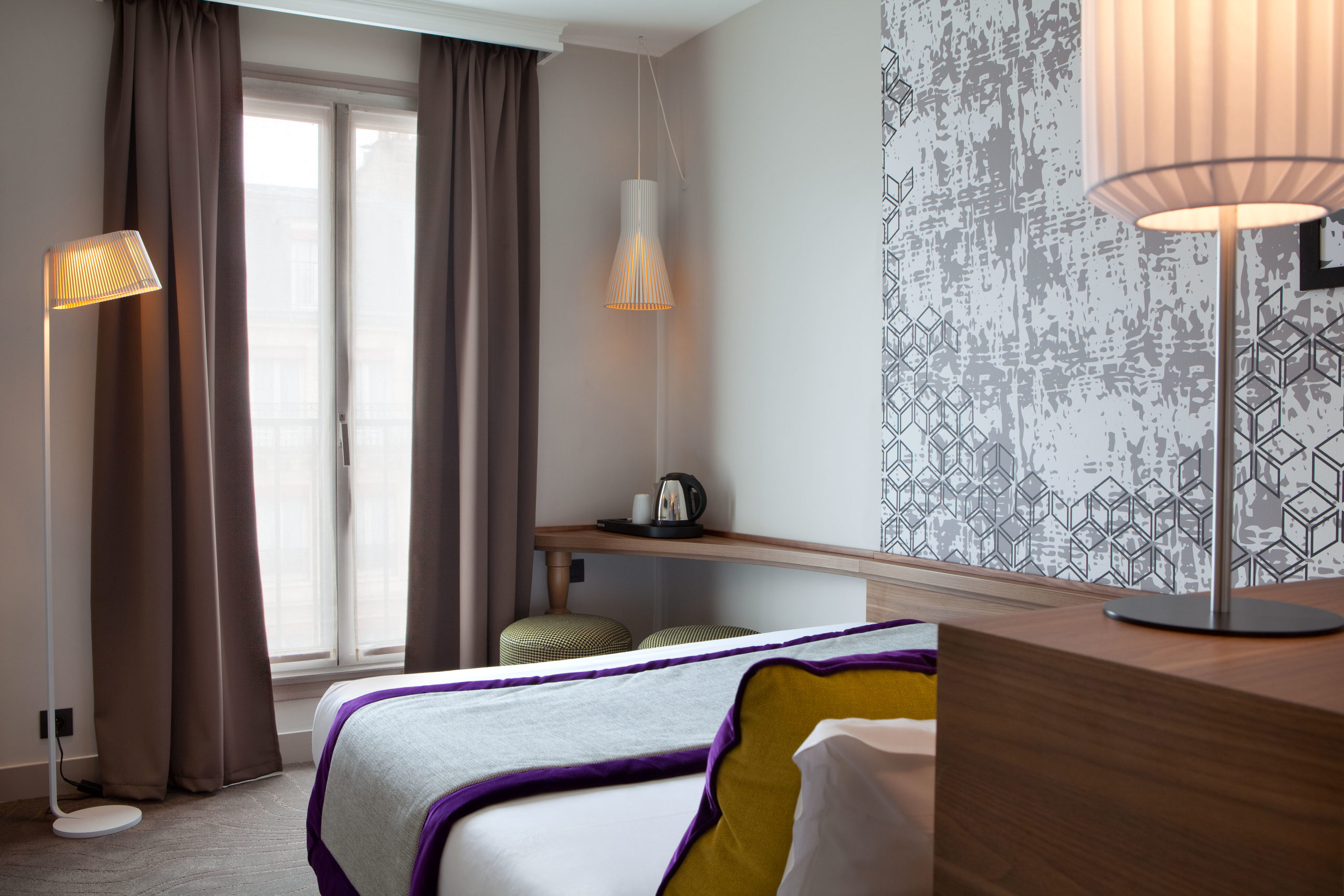 Despite its name of a single room, we have thought of you and your comfort to offer you a Double bed of at least 140cm with several cushions and pillows!
Alone, as a couple, with family, friends or even colleagues, street side or courtyard side, shower or bath, there is something to personalize your room.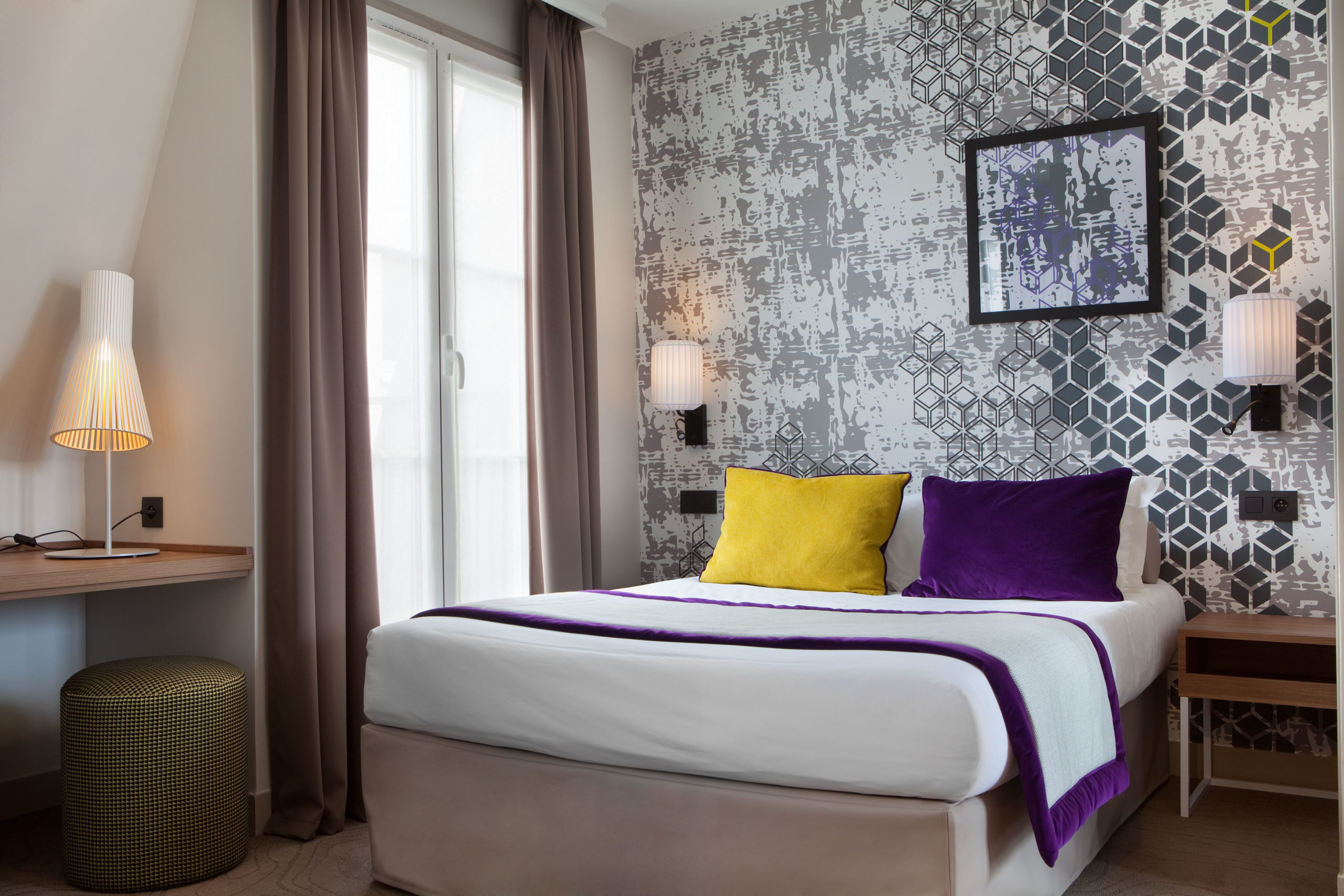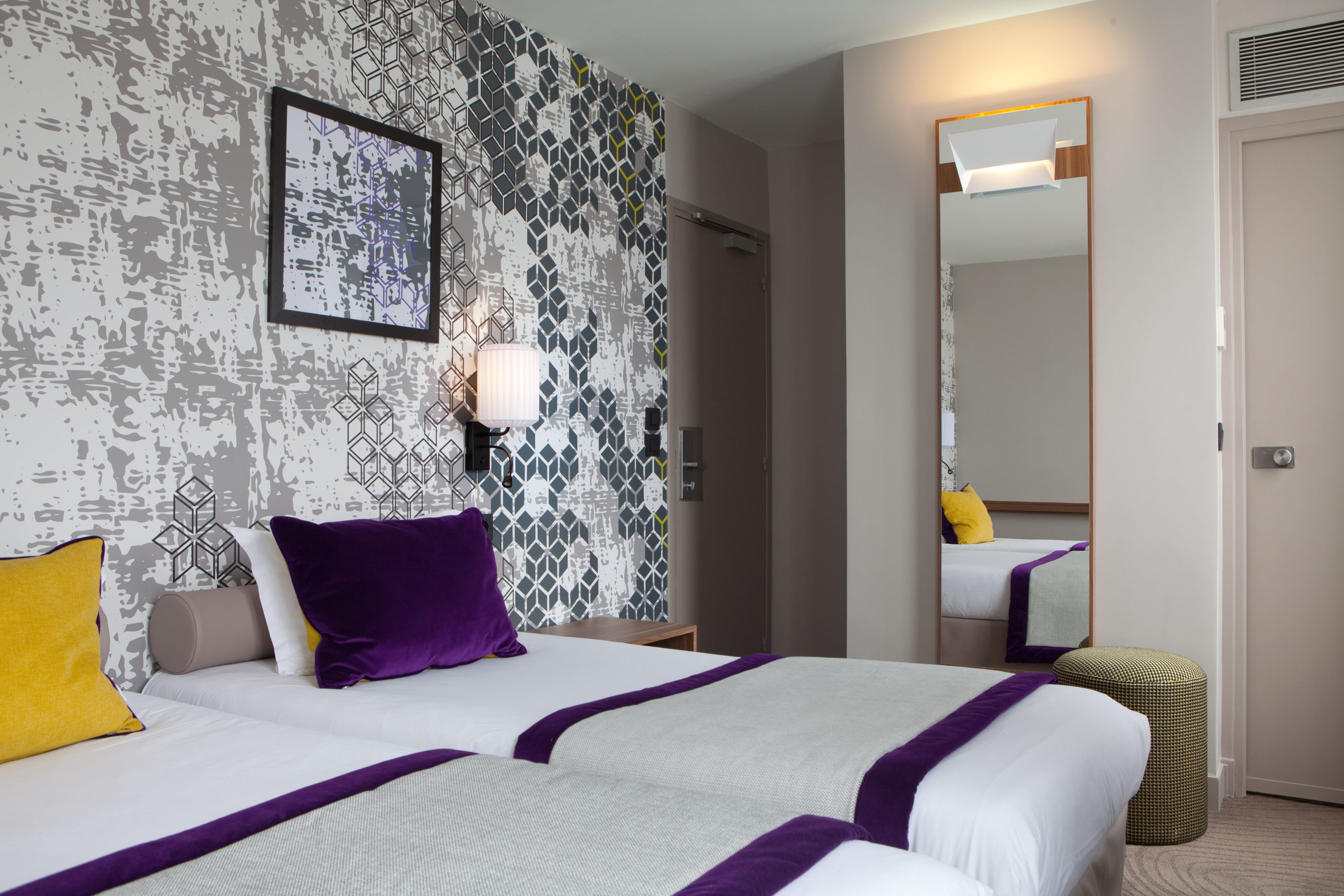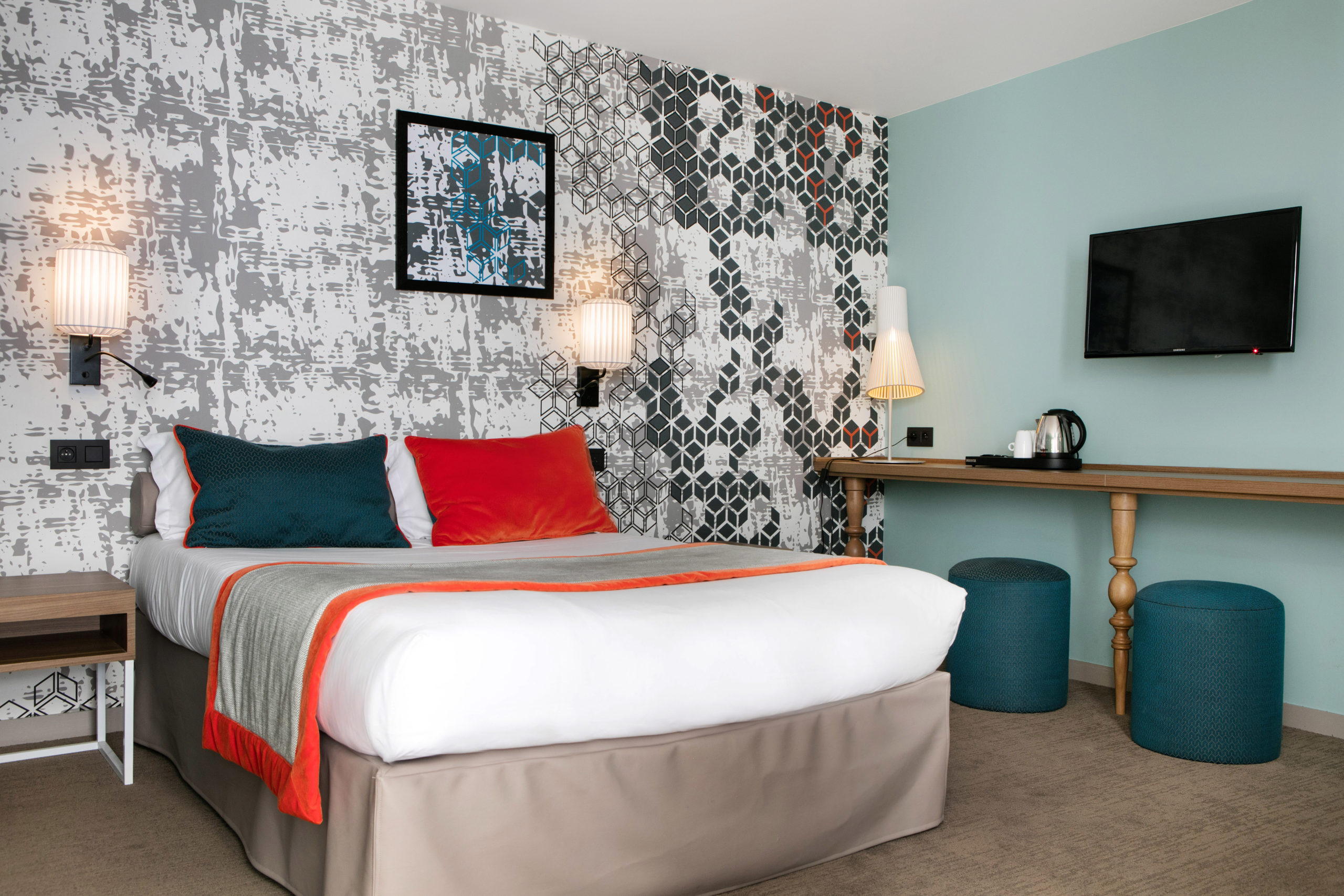 Accessible for people with reduced mobility, our triples are also perfect for family stays, with a double bed and a single bed (with a real frame and a real mattress). All opening onto a charming little private interior courtyard (which comes with a table and two chairs for a breath of fresh air or our smoking customers)
For large families or friends out in the capital, this room offers 4 single beds of excellent quality that can be changed into a 2-bed room with living room and armchair. Equipped with a large bathroom with bathtub and a view of our private interior courtyard!